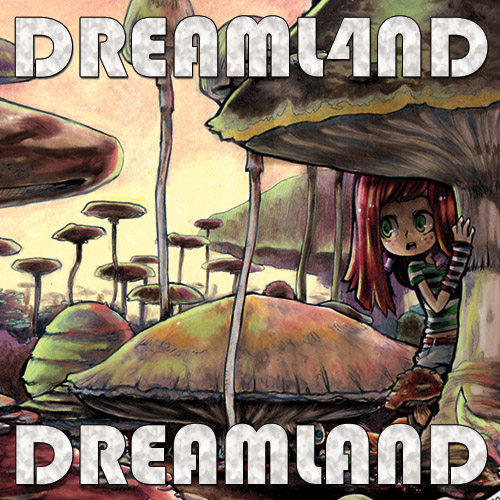 A new style of music has been born. Welcome to Dreamland. It is a world of strong emotions and states of mind inspired heavily by Japanese game worlds, Goa trance and psytrance. Beware though, if you enter the Dreamland, there is no going back. The melodies and sound patterns might still be playing in your head even after turning off the speakers!
In addition to unforgettable synth lead melodies and hypnotic repeating patterns, huge variety of classic instruments sounds like pianos, cellos, harps, electric guitars, string orchestras, female singing, throat singing, flutes, djembe drums, retro video game sounds, classic psy farts and even tb-303 are all there. Even oceanic waves, singing birds, grasshoppers, 19th century steam trains and strange fx tricks like moving stereo fields and unusual melodic transitions are part of Dreamland. Elements from multiple psytrance subgenres and other electronic music are combined into a masterpiece unlike anything that you have heard before.
It took for a good reason over 10 years of mind work to create this album. Most of the tunes went through many iterations of creation, feedback and dance floor testing and it lasted years for them to develop into their final form. The tunes contain a lot of small details and every new listening is a different experience as you start to become aware of more details.
Dreamland is a hyper dimensional flying trip. You learn to fly through different worlds, beaches, islands, oceans, dark forests, deserts and even ancient fortresses. As the creator of Dreamland has background in Scandinavia, Middle East and Japan, all these three music cultures have given influence. We are proud to present the debut album of Golan (aka DJ Aegonox). Dreamland is a classic that every serious electronic music collector needs to have in his shelf.
An interview can be found here.